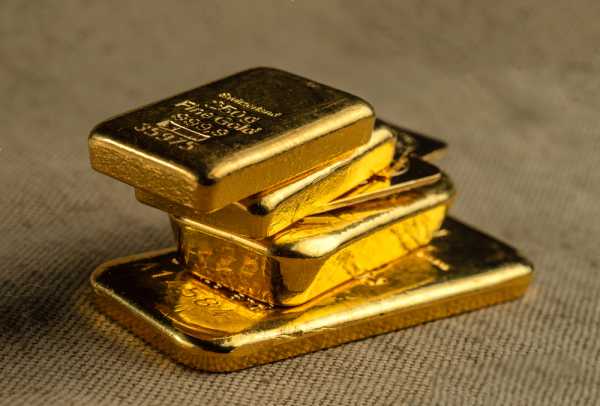 The chart above illustrates the daily "price oscillator" for gold (a mainstay of the Market Paces page of the website) during the fourth quarter of 2021 to date. The small blue dot on the far right has just turned positive, the trader's signal being to get Long Gold. The previous 12 long signals (dated March 27, 2020) have seen upward price tracks averaging +77 points, which in that vacuum of 1810-1887, the most conservative median being +31 points at 1841. Not guaranteed 'natch, but in time to synchronize with Gold's annual final rally should it happen.
Meanwhile, unmatched for more than three years so far, the current level of the economic barometer, which, with barely a week into 2021, saw last week's set of 13 incoming metrics move the Baro to its highest oscillatory level since July 31, 2018..
Yes, there were a few weak links in the data: the third quarter current account deficit hit its worst level since the third quarter of 2006; and although the final reading of gross domestic product for the quarter increased at an annualized "growth" rate of + 2.3%, this was more than doubly dampened by the party-pooper chain deflator finalized at a rate of "Growth" of + 6.0%. (For you, WestPalmBeachers out there, that basically means that there is no real "growth" in GDP, but rather "stagflation"; look for it). In addition, increases slowed in November for personal income and expenses.
But the focus was on improvements in November new and existing home sales, sustainable orders, and (not surprisingly if you're following the Baro) Conference Board leading (i.e. lagging) indicators. "Of course, the real stench was the Fed's favorite inflation reading for basic personal consumption spending at an annualized rate of + 6.0%. But, maybe people "just don't get it yet" given consumer confidence (also according to the Conference Board) which rose in December to a five-month high. Here is the full view:
Regarding the Baro having regained the noted level of 2018, "it is then that the S&P 500 then fell by -16.5% until Christmas Eve of the year. Not that history will repeat itself next year: we anticipate worse – much worse – either by our "Look mom, no gains!" "Crash (according to the aforementioned P / E assessment) and / or by Federal Reserve Vice Chairman Lael" The Brain "Brainard's" Climate Change! »Crash. In addition, there is now an ever increasing amount of "Oh my God! Omicron! "
Yet rising economic gains along with mounting inflationary pressures do the Fed justice to start raising the rate on its bank funds as of January 26. go from the cliff. Prepare for "The Return of the Savings Account!" »In theaters next spring. "Of course, much better than that, again: 'Got Gold? And don't forget Silver too!
All of that said, New York FedPrez John "All is well" Williams sees the Fed rate hikes as a positive economic element – which, to his credit – has historically synced with the onset of higher interest rates. And maybe the more expensive money can be afforded, with Dow Jones Newswires last week calling US household wealth "vast."
Indeed, according to a survey conducted a year ago by the Fed, the median level of household wealth in the United States is $ 122,000. (Admittedly, we haven't delved into the data enough to disclose whether this includes the aforementioned fully drawn credit card proceeds.)
Next, let's draw our full two-panel chart of daily gold bars from three months ago to date on the left and the 10-day market profile on the right. Particularly encouraging in this regard, the "Baby Blues" of gold penetrating through their 0% axis confirming the downward trend which has turned positive. And the profile shows the most dominant trading level of the past two weeks as (unsurprisingly) 1787: