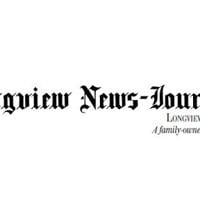 Ascert extends Relate to provide direct SQL and JDBC access |
Ascert extends the Relate family of products to provide direct SQL and JDBC access to Enscribe databases.
SAUSALITO, Calif., August 16, 2022 /PRNewswire-PRWeb/ — Ascert's newest Relate addition, Relate EnSQL, extends the capabilities of the Relate family of data maintenance products for the NonStop server. Relate allows users to easily query, manage, and compare data in Enscribe files. Relate EnSQL extends these features to meet the needs of enterprise environments by providing powerful data management capabilities and advanced reporting capabilities. The new product solves many of the inherent limitations of the Enscribe flat file database by using standard SQL syntax for data access without having to replicate data or intercept API calls. Relate EnSQL includes a local command line interface (CLI) for use directly on the HPE NonStop system and Java Database Connectivity (JDBC) support for local and remote Java client programs.
The command line interface provides full SQL syntax for querying Enscribe data directly as a file, without the need to export it to an external SQL database. SQL queries are applied directly to the underlying Enscribe data, saving time, effort and cost. These queries can be used to discover, parse, and update the contents of files in place using standard SQL syntax statements without additional data manipulation.
Relate EnSQL's JDBC support enables Java programs to query and update Enscribe data using standard Java tools and SQL syntax. JDBC support includes direct access from Java programs running under the HPE NonStop OSS personality using NonStop Java, or remotely using Java on other platforms (such as Windows or Linux machines). The standard JDBC interface and syntax is supported whether clients are running locally on HPE NonStop or remotely.
Developed by Ascert more than two decades ago to meet the needs of a large American bank, Relate quickly became the flagship product for managing these Enscribe databases, with its "SQL-like" syntax. This new product, Relate EnSQL, developed for another major bank but this time in metropolitan France Europe, raises the bar again. "We are excited to make available this major expansion to our Relate product line with the addition of Relate EnSQL," says Andre Moule, managing partner at Ascert. "Developers and database administrators unfamiliar with Enscribe can now easily access this data with standard SQL commands using our new command-line interface, accessible directly from the NonStop server's TACL shell. Relate EnSQL also includes a JDBC layer that provides standardized data access for remote client programs, allowing the data to be easily used by sophisticated third-party maintenance, reporting, and visualization tools.
To learn more about Relate EnSQL, visit the Ascert website or contact a local Ascert office.
About Ascert:
Ascert is recognized as a leading provider of premier testing software solutions. Ascert was founded in 1992 to provide automated software testing solutions that help companies measure performance and reliability. With over 100 customers worldwide, Ascert's products and services are used by some of the most successful companies in the world.
Ready-to-use simulators for Ascert's VersaTest product include solutions for EFT testPOV test, stress testing, ATM testingFraud tests, IFX tests, EMV/chip card testISO8583 tests, ISO 20022 tests, Faster payment testsand Testing terminals 3270 and 6530. Ascert's custom simulators have been used to test air traffic control systems and biometric payment systems. Ascert provides flexible solutions that are either installed at the customer's site or accessed through Ascert's remote testing services. Ascert's products help test professionals in all industry segments better manage their test processes and environments with an end-to-end toolset.
For inquiries in the Americas and Asia-Pacific:
Rich Greene
Ascert, LLC
180 Harbor Drive, Suite 225
Sausalito, California 94965, United States
Telephone: 1-415-339-8500
Toll Free: 1-877-ASCERT-IT
Email: info(at)ascert.com
For requests in Europethe Middle Eastand Africa:
Martin Travers
Ascert Limited
Telephone: +44 (20) 7488 3470
Email: ukinfo(at)ascert.com
Media Contact
dr. Rich GreeneAscert, LLC, 1 415-339-8500, [email protected]
SOURCE Ascert, LLC