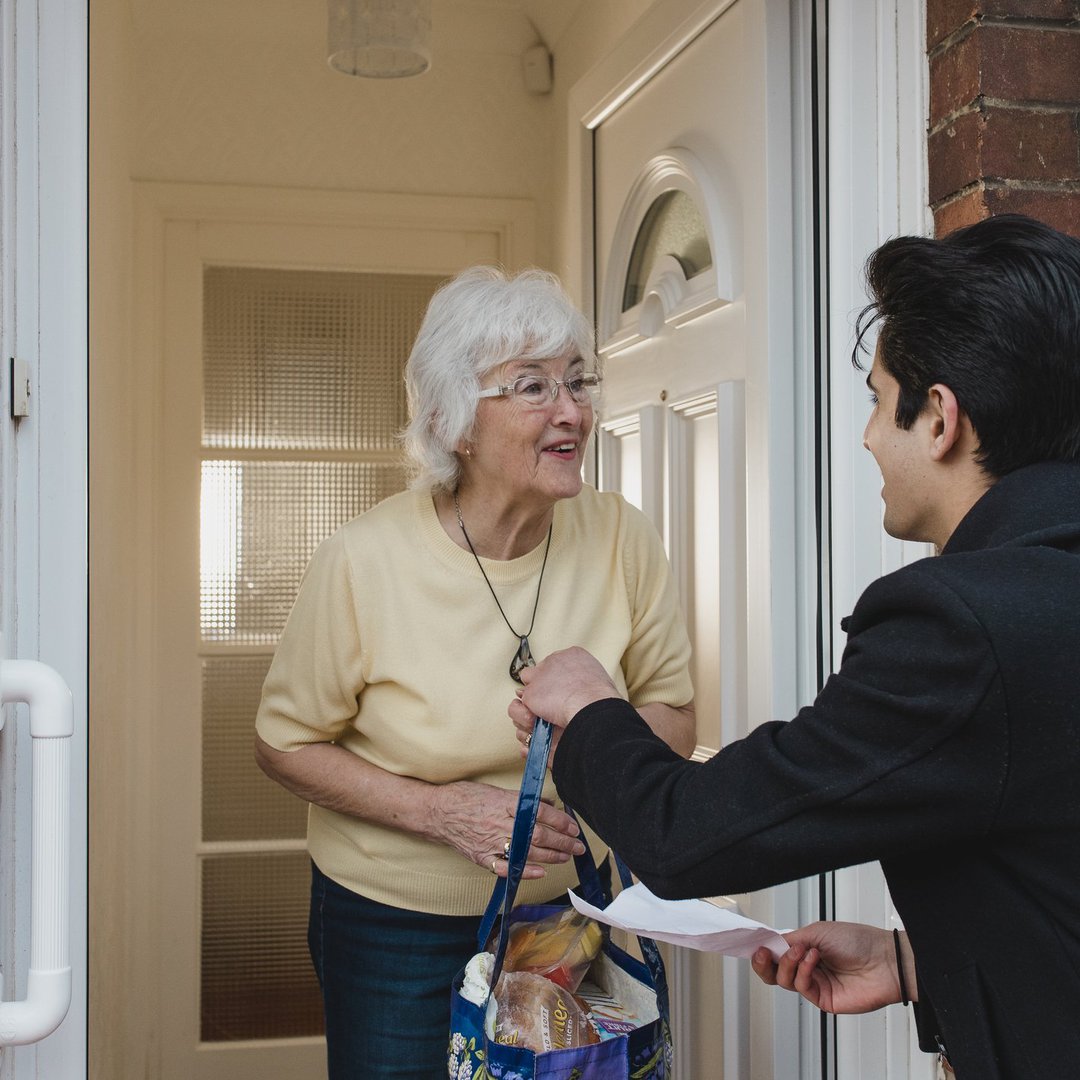 Coronavirus: Resources for High-Risk Populations
Learn about prescription delivery, stores with senior hours, and more.
COVID-19 has swept through much of the world, killing thousands and making many more sick. However, the risks of novel coronavirus are not evenly distributed among the population. The elderly, immunocompromised people and people with underlying heart and lung conditions are most at risk of adverse effects if exposed to the virus.
If you or a loved one are in the high-risk population, it is imperative that you follow social distancing guidelines to reduce the risk of infection. This includes staying home as much as possible and limiting contact with members of the public. Unfortunately, these guidelines can make life difficult as you still need food, medicine, and other basic necessities.
Fortunately, many companies, including banks, set up special support. And nonprofits and government agencies are working to provide support services to high-risk populations. If you are considered high risk, this resource guide can help you find the options available to help you stay safe.
Stores with special hours for high-risk populations
Many stores across the country have established special hours for seniors and other high-risk people. These include:
Walmart: Between March 24 and April 28, all Walmart stores nationwide will hold a senior shopping hour on Tuesdays for one hour before the store's regular opening hours. This is reserved for people aged 60 and over. The pharmacy and the vision center will also be open during this period. Walmarts are also changing their hours and will now open at 7 a.m. (or later if the store normally has a later start time).
Target: Target has scheduled special shopping hours on Wednesdays. From March 18, the store's first opening hour each Wednesday will be reserved for the elderly and people with underlying health conditions.
Dollar General: Dollar General restricts purchases to seniors only during the first hour of each day. The store does not set a specific age limit but asks customers to follow the policy.
Whole Foods: Starting March 18, all Whole Foods stores in the United States will allow seniors 60 and older to shop one hour before store opening every Wednesday.
Many regional or local stores are also instituting special hours for seniors. Check your store's website for more information on how it is responding to the coronavirus pandemic.
Food delivery services
If you don't want to leave your house, you also have options for groceries and food delivery.
UberEats has announced it is waiving food delivery fees on orders from independent restaurants during the coronavirus crisis. You can get food delivered while supporting restaurants in your local community. To avoid contact with your delivery driver, you can ask him to leave food at the door.
Meals on Wheels serves clients aged 60 and over. Meal delivery costs are decreasing depending on the circumstances, with some seniors receiving meals free of charge.
There are also other meal delivery and grocery delivery services, including DoorDash, GrubHub, and Instacart, but most charge various delivery fees.
Telehealth Options and Prescriptions
Medicare has announced that telehealth visits will be covered for seniors. This means you can arrange video or phone appointments with your doctor without having to leave your home. Doctors can even prescribe necessary medications after these virtual visits.
If you are prescribed medication, you have the option of having it delivered directly to your door.
CVS is waiving prescription delivery fees through May 1 with 1-2 day delivery available after your prescription is ready.
Walgreens offers free shipping on eligible medications. The pharmacy is also waiving standard shipping charges for walgreens.com orders indefinitely.
Help is available if you are at risk
Although the elderly are particularly vulnerable to the coronavirus, there are many options for people in other high-risk groups. The Centers for Disease Control and Prevention has tips for staying healthy if you're at high risk, and we've got guides to help you find housing support or mental health services, as well as tips for making wise financial choices during the COVID-19 crisis.
The key is to seek help if you need it and follow guidelines to protect your health until the crisis passes. Your safety and that of your loved ones is of the utmost importance and many people in your community are working to reduce your risk.
These savings accounts are FDIC insured and can earn you 8 times your bank
Many people miss out on guaranteed returns because their money languishes in a big bank savings account earning almost no interest. Ascent's picks of the best online savings accounts can earn you more than 8 times the national savings account average rate.