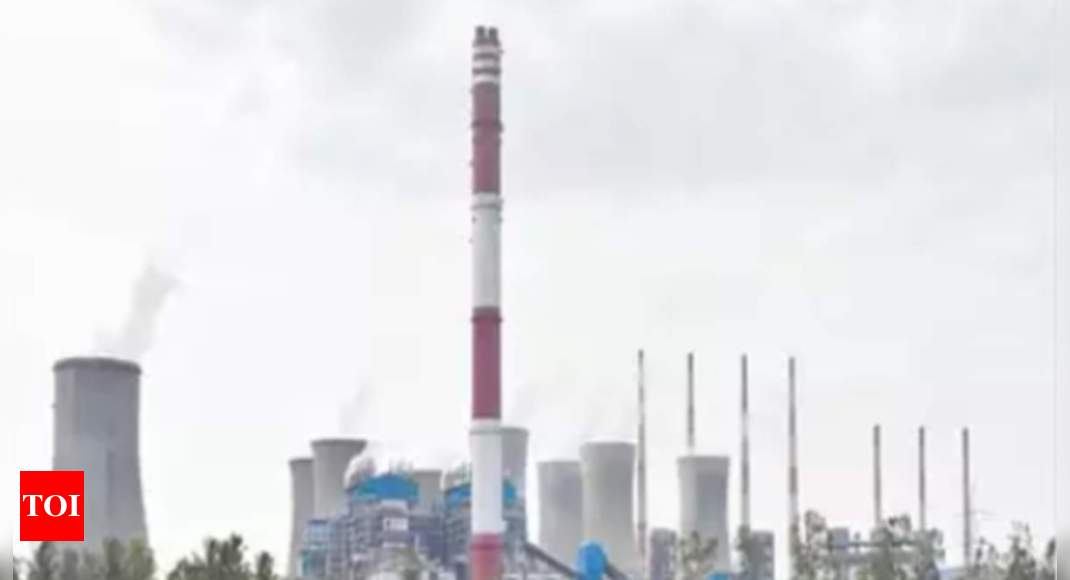 Fifty Percent of Freshwater-Based Coal-Fired Power Plants in India Fail to Meet Water Use Standards, CSE Study Finds | India News
[ad_1]
NEW DELHI: Fifty percent of freshwater-based coal-fired power plants in India, surveyed by the Center for Science and Environment (CSE), do not meet 2015 water use standards, new study finds .
The CSE, a New Delhi-based environmental policy think tank, studied 132 power plants, with a total installed capacity of over 154 GW, and found that half of these freshwater plants were not conform to specified standards. The majority of non-compliant factories are owned by state-owned companies, with Uttar Pradesh and Maharashtra having the maximum number of such factories.
The study, highlighting how the energy-intensive coal-based energy industry ignores water regulations even six years after the standards were introduced, noted that the sector is worsening water stress in the country as around 48 % of the park located in poor water districts.
The 2015 water standards (later amended in 2018) for power plants were introduced along with the emission standards. While the deadline for emission standards was extended in 2017 and again in 2021, there is no new deadline for meeting the water consumption limit after the end of the previous deadline of December 2017. .
"There is no deadline for power plants to meet water use standards. Who will comply with it when there is no deadline? The Ministry of the Environment must set a deadline and enforce its membership by the power plants, "said Nivit Kumar Yadav, program director, CSE industrial pollution unit.
The study pointed out that it was not until January 2019 that the CPCB asked thermal power plants to submit their specific water consumption data on a quarterly basis, from October to December 2018. Based on From the data obtained, the plants that did not respect the consumption limits were invited to submit action plans targeted in time to reach the limit.
Yadav said the CSE found several flaws in the "self-reported data and data format" because it did not account for all water use. "In addition, there is no third-party monitoring and verification of the data, which is self-reported by factories. In such a scenario, there is a high probability of
data manipulation
and underreporting, "he said.
The CSE investigation found that most non-compliant state-owned power plants are old and inefficient. Advocating the closure of these energy-intensive factories, especially in areas of India under water stress, the study noted that these factories not only flout water standards, but also emission standards causing pollution of the environment. the air.
According to the 2015 water use standards, plants installed before January 1, 2017 had to meet a specific consumption limit of 3.5 cubic meters of water per MWh, while plants installed after January 1, 2017 had to meet a specific consumption limit of 3.5 cubic meters of water per MWh. comply with the standard of 3 cubic meters of water per MWh, in addition to adopting zero liquid discharge.
In addition, all freshwater power plants had to install cooling towers and subsequently achieve the standard of 3.5 cubic meters of water per MWh. All seawater-based plants have been exempted from meeting the standards.
Surprisingly, even a few younger factories commissioned after 2005 were found to be non-compliant in the capacity studied. The CSE study reported several such factories, including Yermarus TPS and NTPC Kudgi in Karnataka, Bokaro 'A' TPS in Jharkhand, Dr Shyama Prasad TPS and NTPC Solapur in Maharashtra, NTPC Khargone in Madhya Pradesh and Sagardighi TPS in West Bengal. .
[ad_2]