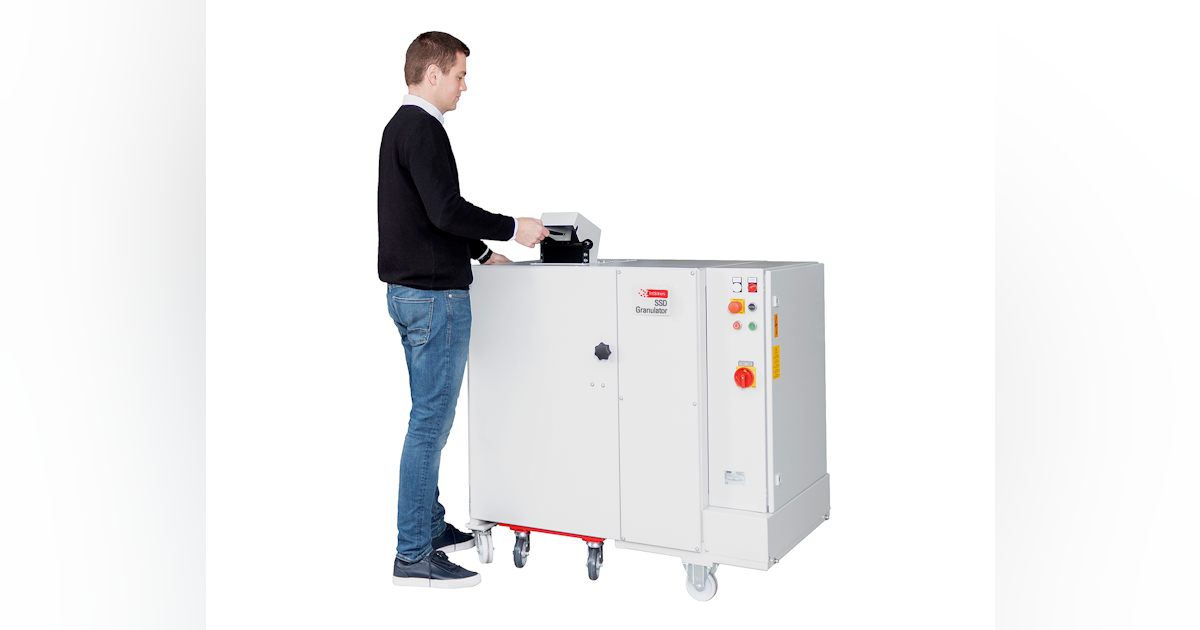 Granulator for the destruction of semiconductor data storage media such as SSDs, USB keys offered by Intimus
WABASH, Ind. – Intimus North America in Wabash, Indiana, introduces a compact granulator for the destruction of solid-state data storage devices, optical media, and small magnetic media.
Intimus engineers designed the granulator to suit future destruction requirements as digital media storage technology is constantly evolving.
The total destruction of data storage media comes from two industrial solid steel cutting heads that rotate opposite each other to tear and tear items into tiny shreds until they are small enough to fit. pass through a user selectable waste sizing screen.
Users can switch screens quickly depending on the level of destruction and security required. The granulator can reduce data storage media to particle sizes as small as 2 by 3 millimeters with a 3 millimeter screen. This small particle results in DIN levels E-5, F-4, O-6, T-7.
Related: Security and Solid-State Media for Data Storage
Destruction feed rates vary depending on the size and type of items and the waste calibration screen used. However, throughputs of around 60 to 600 standard SSDs per hour and 200 to 2000 USB drives per hour are typical. Automatic overload protection with automatic reversing protects the cutting head and motor from damage due to overfeeding.
All objects enter the destruction chamber via a letterbox-type security chute. All operational controls mount to the front of the granulator and include start, stop and emergency stop buttons. A digital hour meter is included.
A 23 gallon collection bin mounts on casters for easy removal and replacement, monitored by an ultrasonic sensor to prevent overfilling. The unit is small enough to fit through standard office doors and is mounted on casters for easy movement if needed.
For more information, contact Intimus online at www.intimus.com.