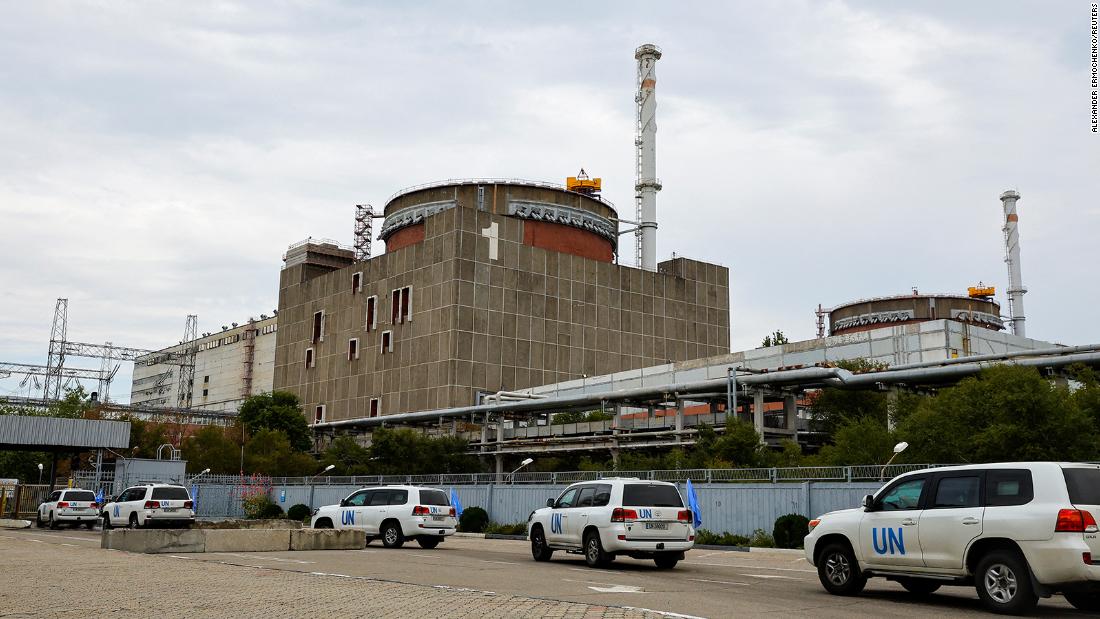 Live Updates: Russia's War in Ukraine
Russia and Ukraine swapped accusations after the International Atomic Energy Agency said in a report it was 'gravely concerned' about the situation at the Zaporizhzhia nuclear power plant, amid ongoing fighting around the site.
Russian President Vladimir Putin said Wednesday he trusted the report and accused Ukraine of bombing the plant.
"[The IAEA] are under pressure and cannot say directly that the shelling is coming from Ukrainian territory," he said on Wednesday. "We control the station, our soldiers are stationed there. What, are we shooting each other [men] or what? It's bullshit, impossible to say otherwise. »
The Russian president went on to deny the presence of any military personnel or equipment inside the station.
"I saw the report indicates that the IAEA considers it necessary to remove military equipment from the territory of the power plant. But there is no military equipment on the territory of the power plant, IAEA personnel should have seen it," Putin said. "And they can still see it now because two employees stayed there."
"Our military equipment…is not placed at the station. It is quite far outside the perimeter of the station," he added.
In its report, the IAEA said there was indeed military equipment inside the power plant, even posting a photo of a Russian military truck.
"The team observed the presence of Russian military personnel, vehicles and equipment at various locations in the ZNPP [Zaporizhzhia Nuclear Power Plant]including several military trucks on the ground floor of the turbine halls of Units 1 and 2 and military vehicles parked under the overpass connecting the reactor units," the report said.
Ukrainian President Volodymyr Zelensky on Tuesday supported the IAEA's call for the demilitarization of the Zaporizhzhia nuclear power plant and surrounding supporting infrastructure, calling on the agency to "force Russia to demilitarize the territory of the nuclear power plant and to return full control to Ukraine".
Ukraine has also consistently blamed Russia for the bombing of the power plant and also accused Moscow of using the facility as a shield from which to fire at positions in Kyiv across the Dnieper.
The IAEA has called for the demilitarization of the area around the Zaporizhzhia nuclear power plant, but so far Ukraine and Russia seem reluctant to engage in the kind of coordination needed to achieve this.
The IAEA team sent to the plant included six experts who carried out what the agency describes as "essential nuclear safety, security and safeguards work". Two of the experts remained on site to continue this work and allow the IAEA "to observe the situation there and provide independent assessments".
CNN has contacted the IAEA for additional details about the work they will be undertaking at the station, but has not yet received a response.