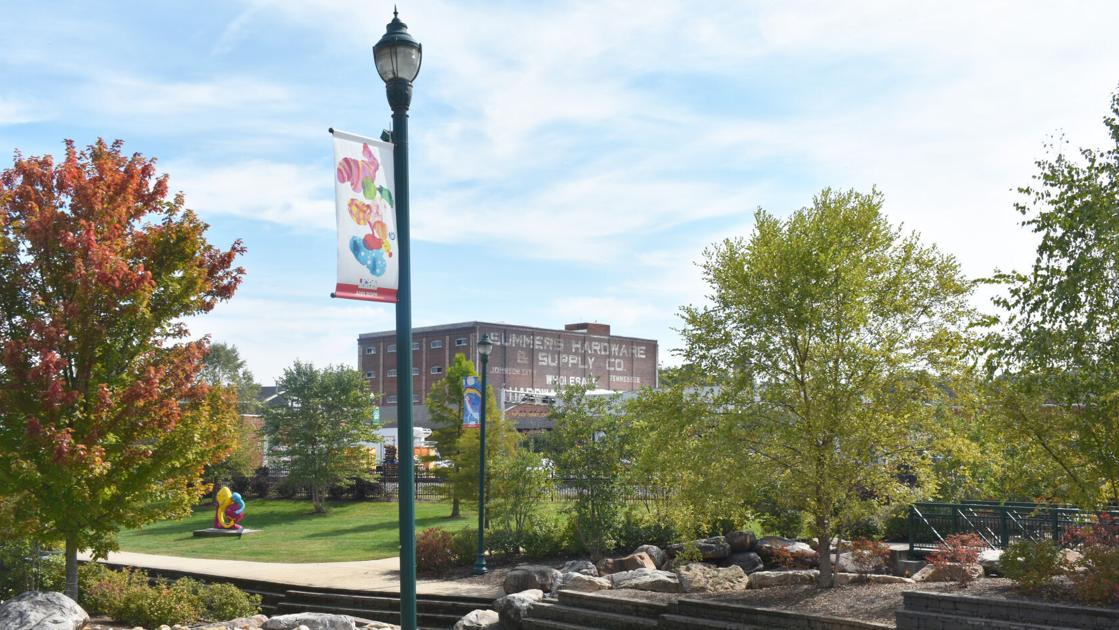 'Smart Poles' Are Coming to Founders Park and King Commons |
[ad_1]
Johnson City Press
JOHNSON CITY – The city has embarked on a street lighting pilot project with BrightRidge at Founders Park and King Commons that promises to be enlightening, entertaining and informative.
The city will soon be installing "smart city poles" that go beyond traditional street lighting poles. Officials say smart poles are even more advanced than today's smart street lights, which use today's technology to communicate with each other to coordinate lighting needs and energy use.
Smart city poles offer a wider range of technologies capable of delivering programmable music, serving as weather stations, and monitoring the flow of pedestrian traffic. This means the poles can play holiday music over Christmas, warn pedestrians of rising waters, and even alert festival-goers to changes in an event's schedule.
More advanced models offer programmable directional signage, data transmission, and facial recognition cameras.
The latter, however, will not be included in the Johnson City pilot project, which is made possible by a $ 335,000 grant to the city and BrightRidge from the Tennessee Valley Authority's Connected Communities program. Even so, city officials say they have an opportunity to include these and other technologies in future projects.
BrightRidge board members received an overview of the partnership project earlier this week. Mark Eades, director of engineering and technology at BrightRidge, said the pilot project is similar to the one that has become very popular in Mooresville, North Carolina.
He said smart city pole equipment will be supplied by Illuminating Concepts, an architectural lighting design company known for its work with Walt Disney World in Orlando, Florida.
Eades also told BrightRidge board members that the first phase of the project is dependent on material availability and will likely be completed in early 2022.
Board member Jenny Brock, who is the Johnson City Commission representative on the utility board, said she would have preferred to see the smart city poles installed at Founders Park in time for BrightRidge Christmas tree display. Brock and his colleagues on the commission approved the pilot project in September.
"This is an exciting pilot project that will bring this city into the next generation of technology," she said, noting that the amenities offered by the smart city hubs will make "the experience better for everyone. the world "visiting King Commons or Founders Park.
The pilot project involves the installation of five smart urban poles with audio system, controllable lighting and colorful beacons in the King Commons Park Playground. This will allow for seasonal music and dimmable lighting functions.
Founders Park and the neighboring pavilion will see 43 poles installed with audio, controllable lighting and four colorful beacons. Two will be equipped with digital banners to announce upcoming events and other city messages, two with pedestrian counters to determine how many people are using the park and one with a weather monitoring station.
A smart pole will also be fitted with a flood sensor to alert people when Brush Creek is going up and to advise pedestrians to stay out of the area.
[ad_2]